DearFlip 3D Flipbook WordPress Plugin
Give your users a reason to love your WordPress site. Let the users feel a real book with DearFlip 3D Flipbook WordPress plugin.
100,000+ Happy Customers
---
Click the 3d book below or TEST WITH YOUR PDF
Click the image above to open a flipbook and more below!
Make reading INTERESTING!
With the most popular WordPress Flipbook Plugin!
LifeStyle Magazine
3D Flipbook – Bring LIFE into your PDFs!
Transform your regular PDFs to lively 3D Flipbooks. DearFlip WordPress flipbook plugin provides an easy and realistic implementation of flipbooks, you never had before.
Memories, designs and art look great in a 3d flipbook. Best for Photo Album, LookBook, Magazines, Portfolios
Rotated Book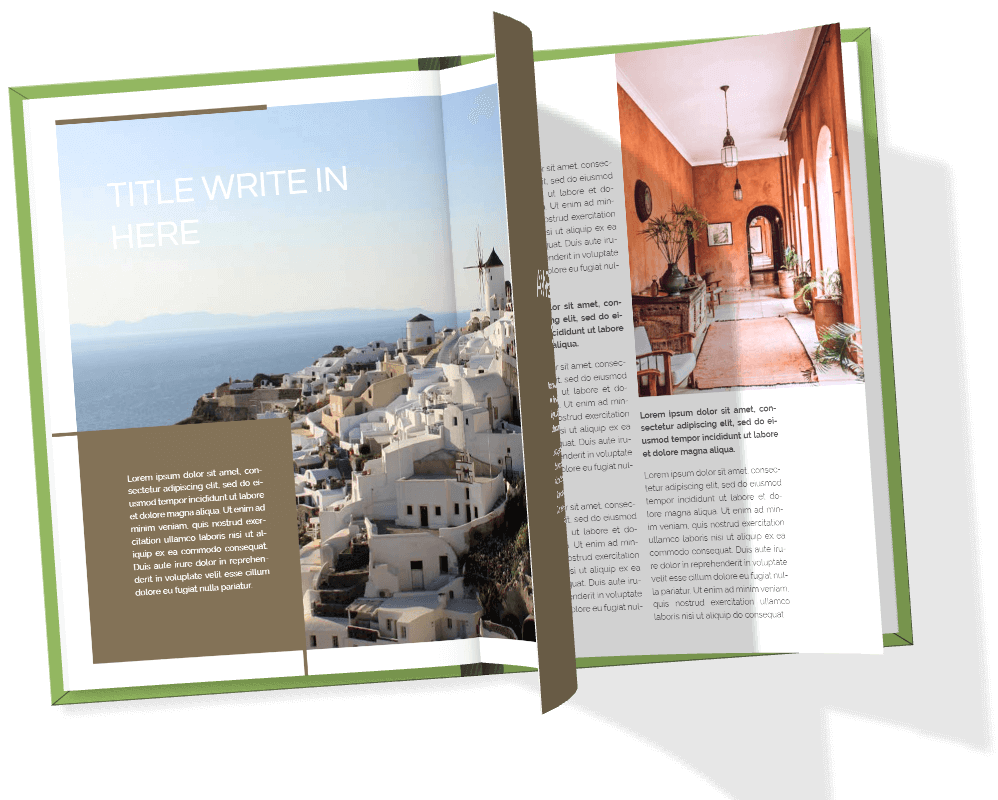 Book Shelf is HERE!
Version 2.1 introduces the our responsive and versatile bookshelf. Use any custom image for bookshelf. Learn How To?
---
Just use with the shortcode or set a bookshelf globally in settings. the shelf-image id is of the image-media post.

3D Spiral Books!!
Version 2.1 introduces the amazing 3D spiral books. Learn How to?
Memories, designs and art look great in a 3d spiral flipbook. Best for Photo Album, LookBook, Magazines, Portfolios
Spiral Book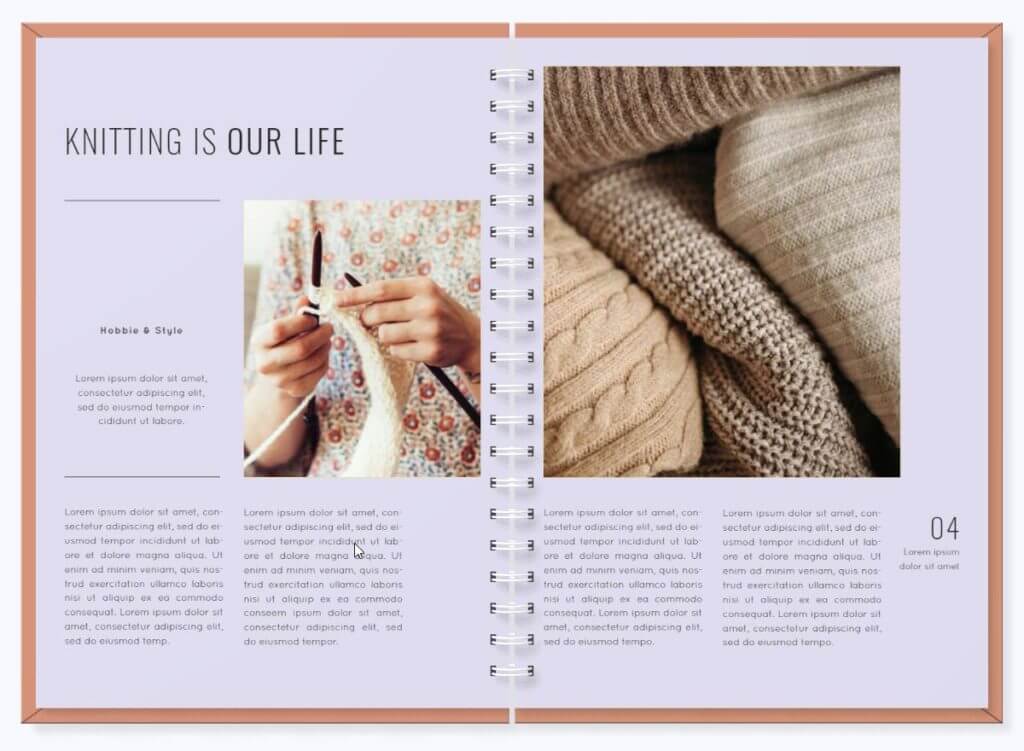 Other View Modes
Version 2.1 introduces Scroll Viewer Mode, Slider Viewer Mode .
Text based documents or documents with variable page sizes, benefit using the Scroll Viewer and Slider Viewer.
WordPress Flipbook display options
DearFlip provides various methods to add 3d flipbook to your WordPress site. The embedded type flipbook is the basic and default flipbook from DearFlip. These are great to have on-page where the main page about the book or there needs a single flipbook on the whole page. Example shortcode: [dflip id="91"][/dflip]
---
DearFlip also supports popup(lightbox) method that can be used to add flipbooks in a WordPress page. Embedded flipbooks are added one or two per page, while the popup flipbook can be added in any number on a page. For multiple flipbooks, we suggest using the popup flipbooks.
---
---
---
---
Trusted by 100,000+ Customers!
100,000+
WordPress Users

5000+
Premium CodeCanyon Users

20,000+
Chrome App Users

How our customers value DearFlip?
This is a GREAT plugin, exactly what I was looking for: making it possible to show magazines on your websites.
Very good support also, with very quick responding. I'm so happy with it :-))) !!!
JoStudioDeRijp
Excellent plugin for sites that have many pdfs to showcase. Works great in both Desktop and Mobile. It is also very customizable to fit your needs. The support is also awesome and pretty fast. What else should anyone ask for?
Thanks!
lunargre
Awesome FlipBook plugin!!! By far the best I've found! Very clean and can customize everything you need! Recommend to all! A+
conceivecreative
Features
BASIC FREE FEATURES:
Embedded flipbook: Add flipbook directly into your page as embed. Flipbooks automatically starts with the page load. Recommended when there is a single flipbook on a page.
Thumb Popup(Lightbox): Open flipbooks in popup using thumb type shortcode, see examples above. Recommended when there are multiple flipbooks to be displayed on a page.
PDF and Image support: You can choose whether to use PDF files or images to create flipbooks.
Table of content: Table of contents on the PDF is created from the PDF file and also you can add more content to the existing Table of content.
Individual Flipbook setting: All settings related to individual flipbook posts are available for free.
Flipbook Categories: Create categories and display flipbooks in a group or a list. New flipbooks on the cateries are automatically displayed without changing the shortcode.
PREMIUM FEATURES:
Premium version includes all features and is available after purchase. If you had used free version of DearFlip all your flipbooks will be upgraded to premium without any loss.
All Popup Light-Boxes: Buttons, Link and Custom type light-boxes
PDF Links: Links inside PDF will be clickable and open the links attached. Beware that the links need to be defined explicitly, auto-conversion to URL text to link won't happen.
Global settings: You can set settings for all flipbooks
Controls Customization: Add or remove controls in the flipbook.
Paper Stiffness: Set the rigidity of 3D flipbook pages. Flat pages on resting positions are possible with lower values.
Zoom Scroll: Enable or disable zooming on mouse scroll.
Translation: Change the text of controls and share text
Google Analytics: Log flipbook load and first-page flip to detect basic user interaction
Padding: Set left and right padding between the flipbook and the container
Zoom Ratio: Control the value of zoom.
Share Prefix: Change the prefix to your need, the default prefix is -dearflip
Links Target Setting: Set the links to open in the current tab or new tab.
Embedded Attachment PDF: Choose how to display the attachment PDF on the attachment page.
Book Thumb Ratio: Choose thumbs to stretch or fit for light-boxes.
PDF Partial Loading Size: PDF partial loading chunk size can be set as per your requirement.
Free 3D Flipbook WordPress Plugin!
DearFlip – 3D Flipbook WordPress plugin offers amazing features in 3D Flipbook WordPress Plugin lite-version as well. Get the Free demo version of WordPress flipbook plugin and start creating amazing 3D Flipbook. Give it a try, it's available in the official WordPress Plugin directory and already in use by thousands of users.
Choose your WordPress Flipbook Plan
Which plan should you get started with? All plans will provide you access to our plugin, updates and 5 star rated support.
Single Site
$49/yr
Updates & Support for 1 Year
1 Site
30 Day Money Back Guarantee
Automatic updates
Cancel anytime
Lifetime version for $149
5 Sites
$99/yr
Updates & Support for 1 Year
5 Sites
30 Day Money Back Guarantee
Automatic updates
Cancel anytime
Lifetime version for $299
30 Sites
$249/yr
Updates & Support for 1 Year
30 Sites
30 Day Money Back Guarantee
Automatic updates
Cancel anytime
Lifetime version for $699
This is a WordPress Flipbook Plugin; not jQuery Flipbook Plugin. Please visit DearFlip jQuery Flipbook for jQuery version.
*Lifetime Plans are also available during checkout.
Frequently Asked Questions
Do customers require Flash to run DearFlip?
Flash is almost an obsolete technology, so the platform is not future proof anymore. DearFlip doesn't rely on flash. DearFlip is driven by modern HTML5 and WebGL technology to create a Realistic 3D Flipbook. WebGL is supported by a majority of browsers and is also available in mobile devices. So all you need is a browser and DearFlip will be able to run on it.
So Flipbooks could be read just like a real-life book?
Yes, your Flipbook WordPress posts are converted to look alike real-life books. Flipbook is more or less a digital representation of a real-life book. Conventionally you had to create each page for the online Flipbook. But as technology has advanced, we can now create an online flipbook directly with PDF files. Now your boring PDF file is lively and much more exciting through Flipbook WordPress Plugin.
You won't need to convert PDFs into multiple images to create Flipbook. The PDF is supported directly. The flipbook has all the links and table of content available right away.
So Why DearFlip?
DearFlip Flipbook WordPress plugin provides easy to use solution for WordPress users to convert their PDF to Flipbook easily. All you need is a PDF link and the Flipbook is ready to roll. DearFlip provides a realistic 3D flipbook experience. They are realistic and behave just like a real-life book, The realistic flipping effects, sound, and look provides an engaging environment for the PDF Flipbook. The users are more likely to read the PDF document since the document is no in a much more friendly book format.
What features of PDF are available in PDF Flipbook?
PDF is a very versatile document format. It has many advantages that are really handy when it comes to document sharing. It works as it is in almost every device and the content doesn't change even when viewed on different devices. PDF content is maintained in DearFlip it looks similar to almost every reader, just more realistic. The links in the PDF document work right away.
I don't have any prior knowledge about programming. Is DearFlip appropriate for me?
Of-course! Yes. With DearFlip Flipbook WordPress plugin, you don't need to have any programming knowledge. Just some knowledge about WordPress and how to use the WordPress plugin is more than enough. Even if you don't know how to use the Flipbook WordPress plugin, there are user manuals, YouTube videos, medium articles as well as blogs available for you to learn how to get started with it ease.
I get CORS message and File not found Issue!
CORS is a condition when a request is made for files between different origins. Remember, the origin is separated by any protocol, domain, and port too. It's not just about domains. So, https://abcd.com and http://abcd.com are different origins. Similarly, https://123.abcd.com and https://abcd.com are also different.
So in the origin server where WordPress flipbook plugin files or PDFs are located proper CORS setup is required which is explained at our FAQs and Issue section.
How does Google Analytics work with DearFlip? What actions can be tracked?
Google Analytics is disabled by default and can be enabled in the premium plugin. The analytics is picked up from the existing Analytics setup inserted to your site. The plugin doesn't add analytics. DearFlip supports monster insights analytics too and this site uses Monster analytics for integrating Google Analytics.
Regarding actions, we track.
Book opening(for popups),
First-page flip
Book Close (for popups)
The rest of the actions need to be implemented by the users depending on their needs. You will need to have javascript understanding for that or you can get a developer's help.
Annual starts at $49 | Lifetime starts at $149 | Multi-Site Licenses Available